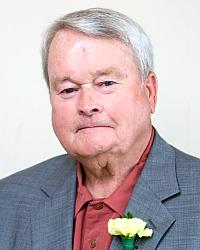 AT THE TIME OF INDUCTION ON NOVEMBER 10, 1990 -- Class of 1989...
Bob had been active in Kokomo Bowling Association affairs for nearly 35 years and served the board in many capacities. He served as director for a number of years, served as KBA president in 1981-82, and was appointed assistanct secretary-treasurer. Bob held that position as well as secretary of the Monday Nite Late Rollers and Kokomo Classic leagues.
Bob sponsored men's and women's teams for more than 30 years and has bowled on many of them. He and his teams have been annual competitors in the Indiana and ABC Tournaments.